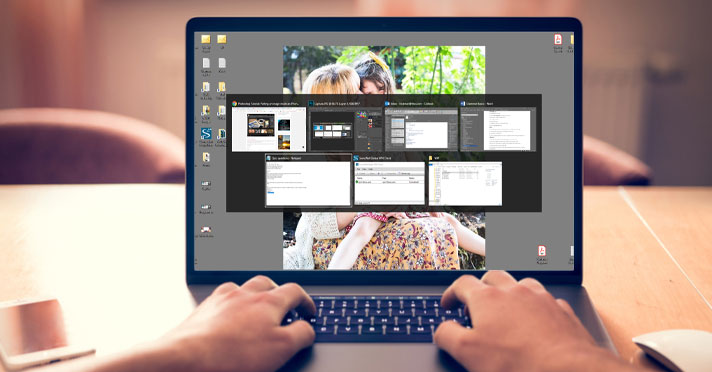 Isn't nice when you discover an easier way to do things? As we create more and more online courses at our university for popular programs such as Word, Excel, and Outlook, our inventory of useful tips and tricks continues to grow! I especially love the shortcut I'm going to share with you today; mainly because I'm constantly flipping between programs as write scripts, create exams, create promo pieces, and more. So here it is Microsoft Windows users:
Switch Between Programs in Windows:
Use this handy shortcut anytime you want to quickly scan though all of your open programs: ALT + TAB.
Here's a close-up image:

Continue to hit the TAB key to scroll through each open window tab.
(Don't let go of the ALT key or this function closes. If you do let go, just select ALT + TAB again.)
Once you have tabbed over to the program you wish to open, let go of both keys.
The program you selected will pop up and you're ready to go!
Practice using this shortcut, and before you know it, you won't even have to look at the keyboard to use it.